In this case study, we will demonstrate what SEO, proper web design, and an efficient CRM did to help this company more than double their annual revenue in just 18 months.
SEO & Web Design
Prior to Texoma Marketing Solutions, you were not going to find this company's website by searching for their services. A major mistake small businesses make is not optimizing their site for valuable keywords. This means that the only way anyone will find a company's website is a branded search. A branded search is any search engine query that includes the company's name. These are not valuable for bringing in new leads. If somebody is already typing your company name into a search engine then they already know about your brand. That is not how you expand your business.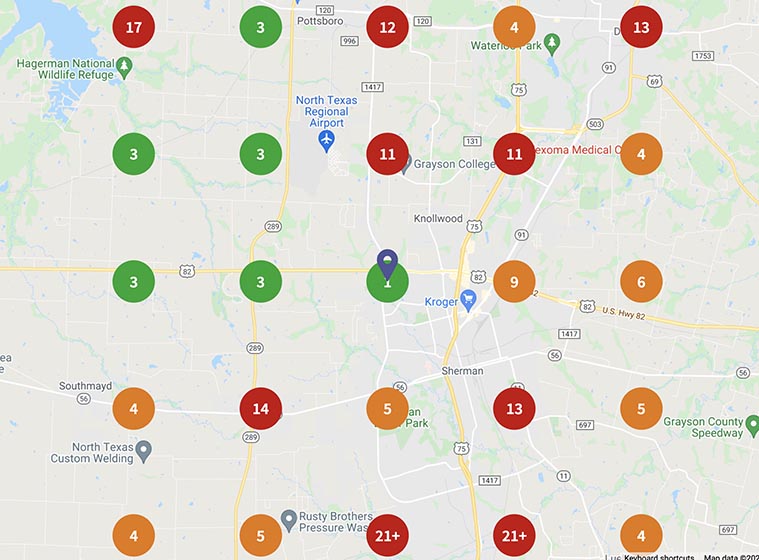 You want to target keywords that your target demographic is searching for. In the case of this company, we targeted keywords that our research indicated had high volume in the target demographic. Our goal was to rank higher on the Google Local Pack for these keywords. In a little over a year, we improved their average local pack ranking tremendously, achieving the golden "Top 3" ranking that local businesses all strive for.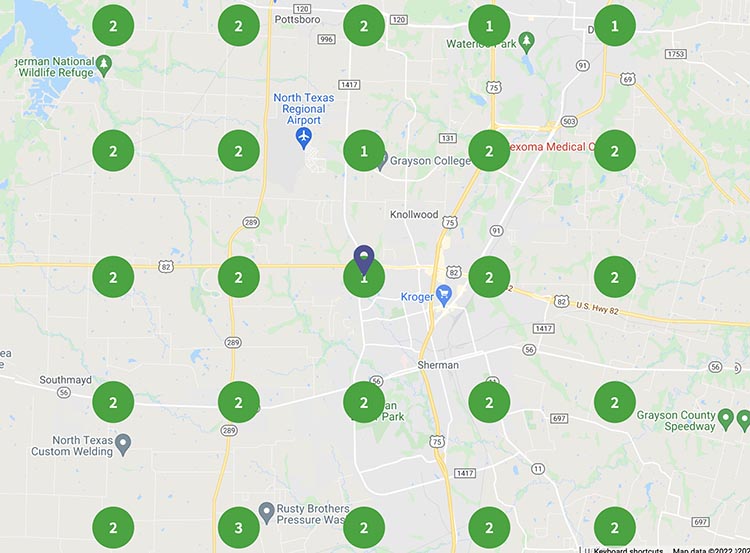 CRM
Texoma Marketing Solutions identified that the growth the company was about to experience would make their customer management difficult. Customer management that was being done on spreadsheets was about to be difficult. Our solution was a custom CRM to help the company track not only every customer that used their service, but every lead that considered their service.
This not only allowed for easier customer tracking, but allowed for efficient remarketing, leading to a higher lead-conversion-rate. The ultimate result was a higher return on investment for the marketing budget.
The Results
Ultimately, the results for this company were phenomenal. Their annual revenue in 2021 more than doubled what it was prior to utilizing the skills offered by Texoma Marketing Solutions.
Think your company could benefit from a similar service? Book a free consultation today and see what Texoma Marketing Solutions can do for you!